ALLERGY PREVENTION AND HAY FEVER
Allergies and Hay Fever can ruin plans all year round, making life miserable. Allergy Nasal Filter is a revolutionary drug-free answer to Allergy Prevention and Hay Fever. This device is a discreet personal nasal filter that helps protect you from irritating airborne allergens such as pollen, dust, pet dander and polluted air. This filter helps prevent allergens and polluted air before they enter your nasal passages. Allergy Nasal Filter has been anatomically engineered to fit discreetly and comfortably just inside the nose allowing you to enjoy outdoor activities without allergy worries!
THE PROBLEM
About 25% of all Europeans suffer from some type of nose/sinus/chest allergy, and this figure is set to rise to 50% within the next decade. Allergies not only affect people's physical health, but they can also contribute to damaging effects on one's mental health, by limiting their day-to-day lives. Allergies range from moderate to severe, affecting people either at peak times in the year (pollen season), or indeed all year-round (dust and pet dander allergies).
FREQUENTLY ASKED QUESTIONS
THE SOLUTION
Nasal Medical has developed Allergy Nasal Filter, a comfortable and discreet filter which sits just inside the nose. Allergy Nasal Filter helps to block airborne allergens and particles from entering the nose, thus preventing allergies. As the majority of users will wear this during the day, Allergy Nasal Filter has been designed with comfort and discreetness in mind. This is an ideal solution for people looking for a drug-free solution to allergy prevention
HOW TO USE THE NASAL FILTER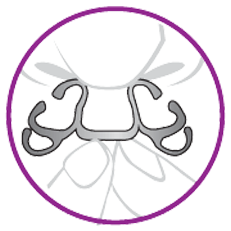 Step 1
Grip nasal filter by the bridge section.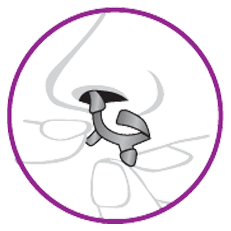 Step 2
With your fingertip, gently push front arm into tip of nostril.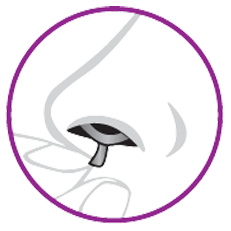 Step 3
With your fingertip, gently push back arm into rear of nostril.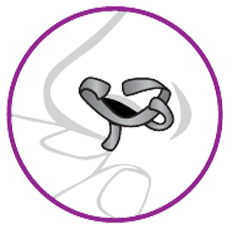 Step 4
Use your forefingers to adjust nasal filter until fully installed and comfortable.
"To be completely honest my mind was blown with how effective the filter was. I have had a long road with allergy treatments with varying success. Currently I am on a high dose of antihistamine and this is my first summer after completing sublingual immunotherapy. Even after all that I still suffer a lot with nasal congestion especially at night. I arrived home from work last week to find the package had come in the post and I gave it a go that evening. I was surprised how comfortable it was to wear, I could only kinda feel it up my nose and I had immediate opening of my nasal passage. Not to over inflate the experience but it was the first time in 23 years that I could breathe clearly through my nose. I wore the filter to bed as I often suffer with issues while sleeping and nasal congestion. I slept soundly and after the initial few minutes of putting the filter in I couldn't feel it. I wore them to work and had an amazing week of clear breathing and practically no sneezing."
– Michelle
"The Allergy Nasal filters are fantastic. I can't recommend them highly enough. I've suffered with Hay Fever for many years and have tried lots of different treatments so now that i am pregnant I was very worried about how I'd manage to control my Hay Fever. The filters are beyond brilliant, they stop so much pollen and since I've started using them my symptoms are so much better. Normally I take a lot of medication to treat my hayfever so having a drug free solution is great. Definitely a must buy"
– Fiona
"Gardening is my passion but was limited to what I could do without taking medication. Now I can work in the garden with the help of these fantastic filters. I'm no longer taking medication which sometimes have bad side effects for me."
– Marie
"The allergy filters are brilliant for Hayfever"
– Robyn
"Having never used this device before I had a brief look at instructions before my flight. Once I boarded the aircraft and sat down, out came the nasal filter. I was happy to discover four filters in the packet. Having already read the instructions, I re-read them whilst I inserted the filter with ease. I sat back, with no discomfort at all to my nasal passage and enjoyed the flight. When we landed I was able to use my last finger to catch the bridge of the device and take out with a tissue. No mucus etc. Easy to dispose of in the airport toilet bin. I would definitely recommend for flying because:
1) I felt assured I had not inhaled any unwanted airborne particles on board the flight, hygienic
2) Good instructions, easy to insert
3) Comfortable
4) Good value
5) Discreet"
– John
"This is a great product and I believe it will be very successful. I wish you all the very best."
– John, Dublin
"I suffer from very severe hayfever and certainly filter helps – I try not to forget to wear them. Thank you Nasal Medical!"
– Liza
HERE'S WHAT THE
ALLERGY FILTER LOOKS LIKE
The Allergy Filter is made of even softer material than the Snoring Aid. We know that Allergy sufferers need maximum comfort during peak allergy season, so we made sure to keep this is mind when creating the Allergy Filter.
Benefits include:
Drug-free
Filters pollen, dust, mould, and airborne contaminants
Soft & comfortable
Discreet enough for daytime use
Latex-Free
BUY NOW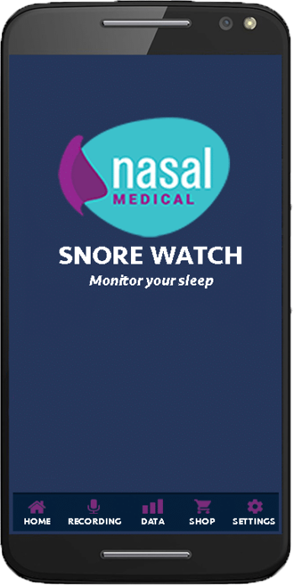 The Hay Fever Relief App allows users to get live pollen notifications sent to their phone so you know exactly when to use your Allergy Filter. Download on the App Store & Google Play Store.
DOWNLOAD THE APP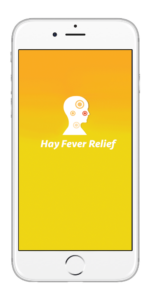 EXPLORE OUR OTHER PRODUCTS
Sign Up to Our Newsletter for the latest news from Nasal Medical