WANT TO IMPROVE YOUR FITNESS?
Our Sports Aid is a nasal breathing aid that increases your oxygen intake to help you go the distance. This sports aid has been anatomically engineered to fit discreetly and comfortably just inside the nose to gently open nasal passages and increase airflow for improved breathing.
THE PROBLEM
Reaching your peak fitness goals can be a struggle. Increasing your oxygen intake is crucial to helping you breathe better and maximise your endurance.
FREQUENTLY ASKED QUESTIONS
THE SOLUTION
Nasal Medical have developed and tested an innovative design optimized for the complex and variable anatomy of the nose. We offer anatomically engineered products for the wide range of nasal variations seen between Caucasian, African, and Asian populations. We focus on the unique nasal profile within each population and can accommodate a large range of sizes within these groups. The result is a product with superior comfort and one that is discreet enough to easily go unnoticed Helping you achieve your fitness goals.
HOW TO USE SPORTS AID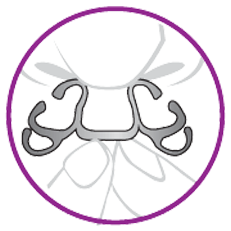 Step 1
Grip sports aid by the bridge section.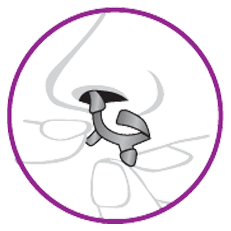 Step 2
With your fingertip, gently push front arm into tip of nostril.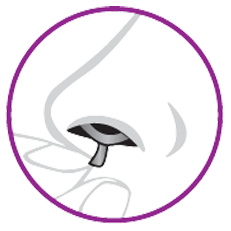 Step 3
With your fingertip, gently push back arm into rear of nostril.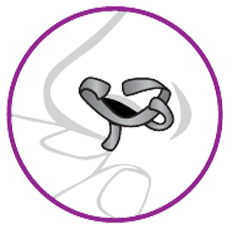 Step 4
Use your forefingers to adjust snoring aid until fully installed and comfortable.
Brilliant product. For the first time ever I wasn't thinking about breathing every minute of the run. I really liked using it and will continue to use! 
Paul, Dublin
Much easier to breathe, and very comfortable to wear.
Sarah, Dublin
Found it very useful as I was quite congested. It opened up my airways instantly and helped me to breathe throughout my run.
I really found the device noninvasive and easy to install. Once the device was in after a few minutes I really forgot that it was there. It helped to decongest my nasal passages and this helped me throughout the yoga session. I would be willing to wear the device again and overall it did help me with my breathing. Especially when doing inversion related poses.
Review from a yoga class, Dublin.
"This is a great product and I believe it will be very successful. I wish you all the very best."
– John, Dublin
Try the new Sport Enhancement Aid from Nasal Medical. The filter allows for a dramatic increase in oxygen intake. Helping you achieve your fitness goals.
Drug-free
Soft & comfortable
Discreet enough for daytime use
Increases oxygen intake
BUY NOW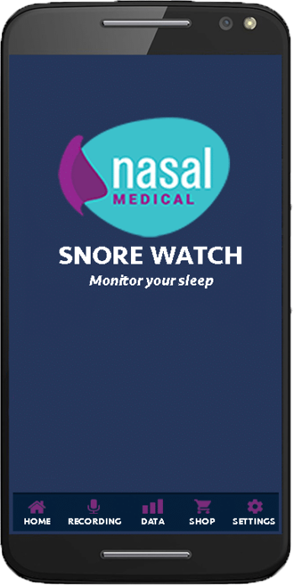 EXPLORE OUR OTHER PRODUCTS
Sign Up to Our Newsletter for the latest news from Nasal Medical